Summary: Preface
An unnamed narrator is looking into the eyes of the smiling hunter about to kill her. She is terrified but believes that it is noble to die in the place of someone she loves, and she doesn't regret the events that have brought her to this moment.
Summary: Chapter 1: First Sight
Seventeen-year-old Bella Swan is moving from Phoenix, Arizona, to Forks, Washington, a small, rainy town. Bella's parents divorced when she was young, and her mother, Renée, took her to Phoenix. Renée now has a new boyfriend, Phil, so Bella is going to live with her father, Charlie, the police chief in Forks. Upon her arrival, Charlie presents Bella with an old truck he bought from his friend Billy Black. After Bella moves her things into Charlie's house, she cries and looks out the window at the driving rain.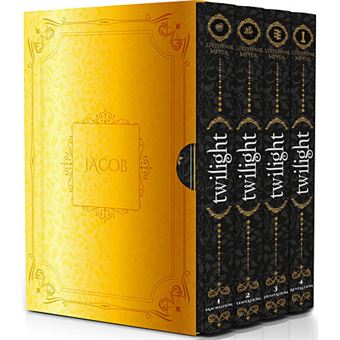 The next day, her first at Forks High School, Bella meets several students, including Eric, Jessica, and Mike. At lunch, Bella notices five strikingly attractive students sitting at a table by themselves. Jessica explains that they are Edward, Emmett, and Alice Cullen, the adopted children of Dr. and Mrs. Cullen, and Rosalie and Jasper Hale, who live with them. The whole family moved to Forks two years ago. Throughout lunch, Edward stares at Bella. Later, in biology class, Bella has to sit next to Edward, who seems inexplicably furious. After school, Bella goes to the school office, where she overhears Edward asking for a transfer from biology class. She drives home, fighting back tears.